Vein Clinics Of

Long Island, NY
Get directions to the conveniently located Long Island Vein Clinics. 
We are located in Lindenhurst (South Shore) and Roslyn Heights (North Shore). 

Not sure if you're covered or need help? We're here to assist you. (212) 273-1617
Spider Vein and Varicose Vein Treatment in Long Island, NY
Estimates suggest that over 30% of all American adults experience spider veins, varicose veins, or other symptoms associated with venous insufficiency, the root cause of most vein problems. You must consider spider vein and varicose vein treatment in Long Island if you have the following symptoms: leg heaviness, restless leg syndrome, frequent leg cramps, throbbing leg veins, leg swelling, leg pain, spider veins, varicose veins, and symptoms that worsen at the end of the day.
We have state-of-the-art centers for vein treatment in the Hamptons, on the south shore of Long Island (Lindenhurst), and the north shore of Long Island (Jericho). Whichever vein treatment center you choose, you can be assured of the highest quality of vein care and treatment led by board-certified and Harvard-trained vein experts with stellar credentials.
Your Minimally Invasive Vein Treatment Options
Not too long ago, vein disease could only be treated with complex surgical procedures with long downtime and a high risk of complications. However, thanks to recent advancements in the past three decades, vein treatments are minimally invasive, safe, effective, and comfortable. In fact, vein treatments now involve a few carefully-delivered injections with no downtime, allowing you to resume your daily activities immediately.
Explore Your Vein Treatment Options Here
The following is a brief overview of our minimally invasive treatments in Long Island:
Endovenous Ablation

: Your vein doctor makes a small incision on the skin's surface after administering local anesthesia. They insert a small device that delivers radiofrequency waves or laser energy, eliminating the unhealthy veins responsible for your varicose veins and spider veins. The procedure concludes within 10 to 20 minutes.

VenaSeal (Vein Glue)

: The vein doctor injects a medical-grade adhesive known as cyanoacrylate into the unhealthy leg veins. The cyanoacrylate glue fuses the diseased vein's walls, preventing them from bulging or causing varicose veins.

ClariVein (Mechanochemical Ablation)

: The vein doctor makes a small incision on the skin's surface under local anesthesia. They insert a specialized catheter with a rotating tip into the diseased vein. The rotating tip mechanically damages the unhealthy vein's walls while injecting an irritating fluid known as a sclerosant, thereby closing the vein.

Sclerotherapy

: The vein doctor injects a medicine called sclerosant into the spider veins, thereby irritating the veins' walls to make them shrink and collapse. The spider veins eventually shrink and fade away from the skin's surface.

Foam Sclerotherapy

: The vein doctor injects a foamy variation of liquid sclerosant medication to cover larger veins. The foam solution irritates varicose veins and makes them collapse.

Phlebectomy (Microsurgery)

: Ambulatory phlebectomy is a procedure wherein the vein doctor physically extracts the excessively large or tortuous varicose veins from the body via small incisions on the skin's surface. 
Choose the Best Vein Doctors in Long Island
Our vein doctors are board-certified specialists with flawless credentials. They're recognized as certified diplomates at vein treatments, having passed incredibly challenging tests and requirements to receive ABVLM certification, the gold standard that all vein doctors aspire towards. As such, our centers for vein treatment are led by the country's top 1% vein doctors.
Our vein doctors are also incredibly friendly and have great bedside manners. They specialize in personalized vein treatments, i.e., instead of following a cookie-cutter template for vein care, they calibrate the treatment plan according to your specific symptoms, diagnosis, goals and expectations, medical history, and insurance coverage options. Their considered approach to vein care allows them to maintain perfect track records.
Learn About Our Vein Experts Here
Free Insurance Verification
Vein treatments are usually covered by most insurance providers if they're deemed medically necessary, i.e., if the vein treatment addresses your chronic venous insufficiency. However, all vein treatments don't have the same level of coverage, and some patients need to take additional measures to become eligible (such as trying compression stockings for up to 3 months before the treatment).
We provide free insurance verification for all patients. Our insurance concierge will handle all the paperwork and speak to your insurance providers on your behalf. We also help you gain optimal insurance coverage. Please call (888) 767-3227 for your free insurance verification today.
Select Your Nearest Center for Vein Treatment in The Hamptons, North Shore, or South Shore, LI
Our Long Island centers for vein treatment are located in the Hamptons, the south shore of Long Island (Lindenhurst), and the north shore of Long Island (Jericho). As such, wherever you might be, you can find an accessible center for vein treatment near your location. Please schedule an appointment online to learn about your vein treatment options.
VEIN TREATMENT CLINICS IN LONG ISLAND

NEW YORK
481 West Montauk Highway Lindenhurst, New York, 11757
250 S Service Rd, Roslyn Heights, NY 11577
Let us give you a Lifechanging Experience in our Long Island Vein Clinics. Feel in love with your legs again!
Receive the best care in our state-of-the-art vein treatment facility
Our Vein Center in Long Island location is conveniently located for patients coming from Queens, Manhattan, the Bronx and Westchester.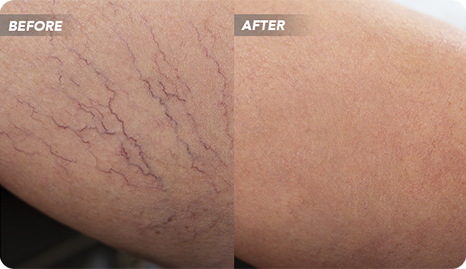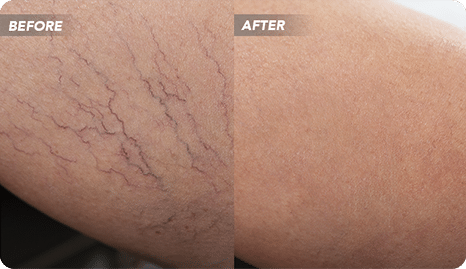 Join our thousands of happy patients!

Speak instantly with one of our team members; they will answer any questions you may have regarding insurance coverage, booking an appointment and our vein treatment locations. (212) 273-1617

Visit our Book Appointment page and instantly request an appointment at our Long Island vein center. We offer Free Insurance Verification before your appointment.