Qualities of the Best Vein Center Near Me
If you're searching for a vein center near you, it's essential to find one that offers high-quality care, experienced professionals, and a range of effective treatment options. When it comes to diagnosing and treating vein problems, such as spider veins, varicose veins, and chronic venous insufficiency, the best medical center should prioritize patient care, provide minimally invasive procedures, and be led by board-certified vein doctors. At New York Vein Treatment, we embody all these qualities, making us the top choice for vein treatment in New York.
Board-Certified Vein Doctors
At New York Vein Treatment, our medical centers are led by board-certified vein doctors who have undergone extensive training and possess a deep understanding of venous disease and its treatment. Our doctors have the expertise and knowledge to accurately diagnose and treat a wide range of vein conditions. With their years of experience, they can determine the root cause of your spider veins, varicose veins, or other vein-related issues and design a personalized treatment plan tailored to your specific needs.
Comprehensive Diagnostic Process
We believe in the importance of a comprehensive diagnostic process before proceeding with any treatment. Our medical centers are equipped with state-of-the-art technology, including duplex ultrasound, to assess the extent of your vein problems accurately. This diagnostic tool allows us to visualize your veins in real-time and identify any underlying issues that may be contributing to your condition. By diagnosing the root cause of your vein problems, we can ensure that our treatment approach is targeted and effective.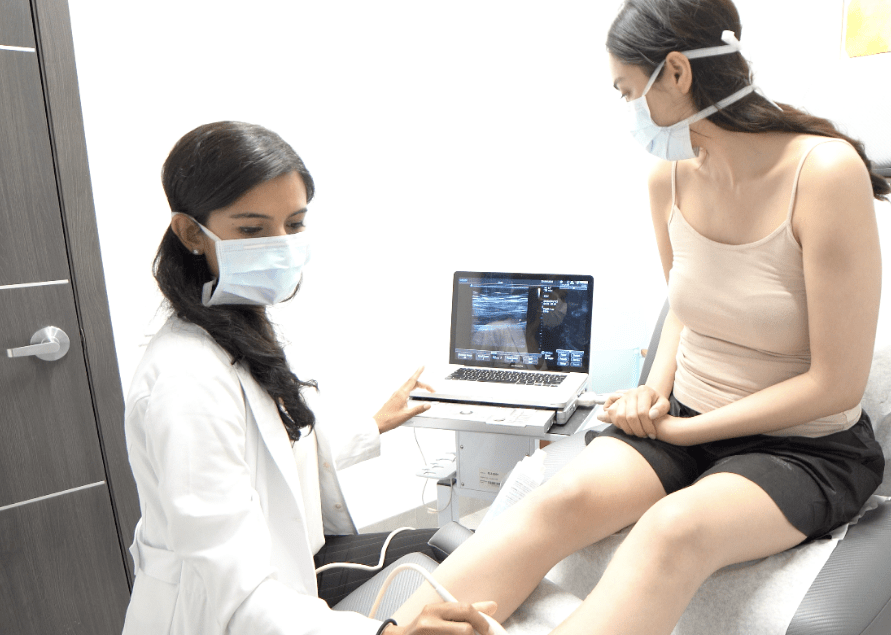 Minimally Invasive Treatment Options
When it comes to vein treatments, we specialize in minimally invasive procedures. We provide effective solutions while minimizing discomfort and downtime for our patients. We offer a range of advanced treatments, including sclerotherapy, endovenous laser ablation, radiofrequency ablation, VenaSeal, and ambulatory phlebectomy. These procedures are performed on an outpatient basis, allowing you to return to your daily activities quickly. Our vein doctors will recommend the most appropriate treatment option based on your specific condition and goals.
Personalized Treatment Plans
At New York Vein Treatment, we understand that each patient is unique, and their vein problems require individualized attention. That's why we curate personalized treatment plans for every patient we see. Our board-certified vein doctors take into account your medical history, symptoms, and diagnostic results to develop a customized approach that addresses your specific needs. We believe that personalized care leads to the best outcomes, and we strive to deliver exceptional results for each of our patients.
The best medical center for vein treatment near you should stay at the forefront of medical advancements to provide you with the most effective and advanced treatment options. At New York Vein Treatment, we pride ourselves on utilizing cutting-edge technology and advanced techniques in our practice. Our medical centers are equipped with state-of-the-art equipment, allowing us to deliver precise and successful outcomes. We stay updated on the latest developments in vein treatment to ensure that you receive the most innovative and evidence-based care available.
Excellent Bedside Manners
In addition to providing top-notch medical expertise, the best medical center for vein treatment should also prioritize excellent bedside manners. At New York Vein Treatment, we understand the importance of creating a comfortable and supportive environment for our patients. Our compassionate and friendly staff is committed to ensuring that you feel heard, respected, and well-cared for throughout your entire treatment journey. We take the time to listen to your concerns, answer your questions, and provide clear explanations, making your experience with us as pleasant as possible.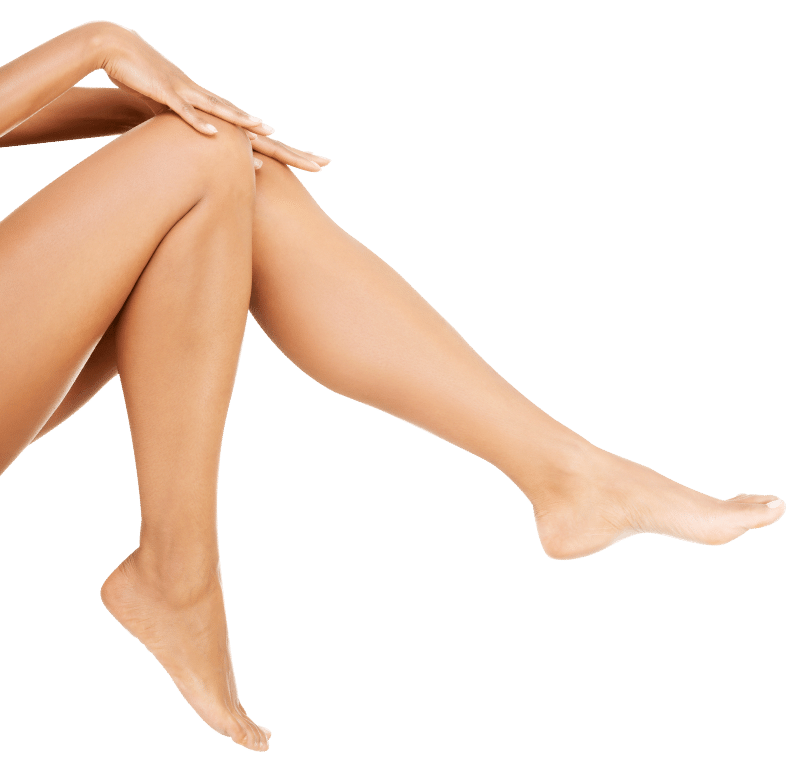 Experiencing symptoms of vein disease? Book an appointment with one of the our Vein Specialists in New York.
We understand the importance of convenience when choosing a vein center near you. At New York Vein Treatment, we have two easily accessible locations in New York City. Our Midtown Manhattan center is located at 290 Madison Ave Suite 202, which is conveniently situated near Grand Central Station, Penn Station, and popular landmarks such as the Empire State Building, Bryant Park, and Hudson Yards. Our Financial District center is located at 156 William St, 3rd Floor, and is close to the 9/11 Tribute Museum. Both locations are easily reachable and provide a comfortable environment for your vein treatment.
Free Insurance Verification
We understand that dealing with insurance can be overwhelming. To ease the process for our patients, we offer free insurance verification even before your first appointment. Our dedicated team will work with your insurance provider to determine your coverage and provide you with a clear understanding of any out-of-pocket expenses. We believe in transparency and strive to make your experience as smooth as possible from start to finish.
Ongoing Support for Optimal Recovery
At New York Vein Treatment, we believe that the journey towards optimal recovery doesn't end with the completion of your vein treatment. We are committed to providing ongoing support to our patients to ensure their long-term well-being. Our team of vein specialists is available to address any post-treatment concerns or questions you may have. We also offer follow-up appointments to monitor your progress and make any necessary adjustments to your treatment plan. Our goal is to support you throughout your recovery journey and help you achieve the best possible outcomes.
Schedule Your Consultation
The qualities of the best vein center near you should include board-certified vein doctors, a comprehensive diagnostic process, minimally invasive treatment options, personalized treatment plans, convenient locations, and a patient-centered approach. At New York Vein Treatment, we encompass all these qualities and more, ensuring that you receive the highest quality care for your vein problems. Contact us today to schedule your consultation and take the first step towards healthier veins.
Learn more about our clinics, doctors and procedures!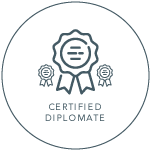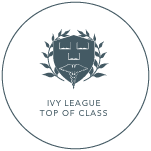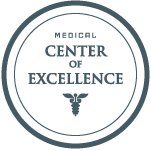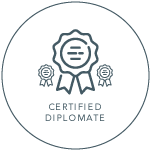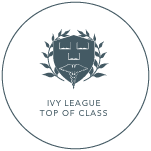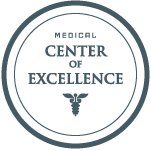 Call us
Speak instantly with one of our team members; they will answer any questions you may have regarding insurance coverage, booking an appointment and our vein treatment locations. (646) 859-1833

Book online
Visit our Book Appointment page and instantly request an appointment at the New York vein center near you. We offer Free Insurance Verification before your appointment.
FEATURED POSTS BY
VEIN DOCTORS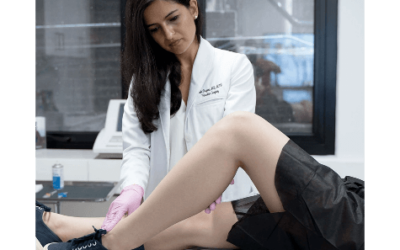 Which Qualities to Consider When Looking for the Best Vein Specialist Near YouIf you're experiencing spider veins or varicose veins, seeking the help of a qualified vein specialist is crucial. These medical professionals are trained to diagnose and treat various vein...
read more